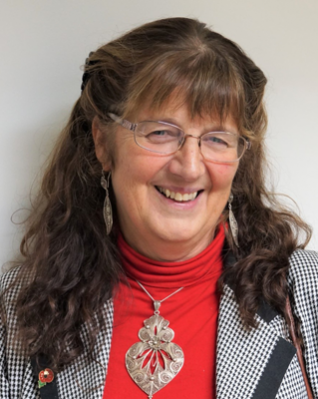 CURRENT POSITION
Scheme Director of CEQAS (Cytogenetics External Quality Assessment Service)
Executive Board representative for CEQAS and Divisional Representative for Genetics Division
PROFESSIONAL CAREER
HPC state registered scientist and a Fellow of the Royal College of Pathologists.
More than 30 years' experience in constitutional (including prenatal), acquired and molecular cytogenetics, both in a research and diagnostic setting.
Initially worked on research projects into cancer and immunological disorders at the Imperial Cancer Research Fund, London; the MRC Cytogenetics Unit, Edinburgh and the Cancer Research Campaign Laboratory, Manchester.
Has worked in four diagnostic Cytogenetics Laboratories within the UK.
For the last 14 years has been Director of CEQAS, an UKAS accredited (ISO17043) EQA provider, based at the John Radcliffe Hospital, Oxford University Hospitals NHS Foundation Trust, Oxford.
Fellow of the Royal College of Pathologists (FRCPath)
Member of British Society for Genomic Medicine
Member of European Society of Human Genetics
Member of European Cytogenetics Association
Member of European Society of Human Reproduction and Embryology
RECENT PUBLICATIONS
Stevens-Kroef, M; Hastings R (2016). Cytogenetic Nomenclature and Reporting. pp303-309.  In Cancer Cytogenetics: Methods and Protocols. Wan, Thomas S.K.. Springer Press.
Hochstenbach, R., Slunga-Tallberg, A., Devlin D., Floridia, G., Rodriguez de Alba, M., Hastings Ros (2016). Fading competence of cytogenetic diagnostic laboratories: the alarm bell has started to ring. EJHG doi:10.1038/ejhg.2016.177
Rosalind J. Hastings, Nick Bown, Maria G. Tibiletti, Maria Debiec-Rychter, Roberta Vanni, Blanca Espinet, Nadine van Roy, Paul Roberts, Eva van den Berg-de-Ruiter, Alain Bernheim, Jacqueline Schoumans, Steve Chatters, Zuzana Zemanova, Marian Stevens-Kroef, Annet Simons, Sverre Heim, Marta Salido, Bauke Ylstra, David R. Betts. (2015). Guidelines for Cytogenetic Investigations in Tumours. doi: 10.1038/ejhg.2015.35
Jayne Y. Hehir-Kwa, Mireille Claustres, Ros Hastings, Conny van Ravenswaaij-Arts, Gabrielle Christenhusz, Maurizio Genuardi, Béla Melegh, Anne Cambon-Thomsen, Philippos Patsalis, Joris Vermeesch, Martina C. Cornel, Beverly Searle, Aarno Palotie, Ettore Capoluongo, Borut Peterlin, Xavier Estivill, Peter N. Robinson. (2015). Whole-Genome Sequencing in health care. Recommendations for reporting unsolicited findings and unclassified variants. European Journal of Human Genetics (2013) 21, 580–584; doi:10.1038/ejhg.2013.46
Van El CG, Cornel MC, Dondorp W, Borry P, Hastings RJ, Fellmann F, Hodgson S, Howard HC, Meijers-Heijboer H, Scheffer H, de Wert GMWR (2015). Whole genome sequencing and analysis and the challenges for health care professionals: recommendations of the European Society of Human Genetics. Submitted for publication.
OTHER PROFESSIONAL ROLES INCLUDE
Chair of European Society of Human Genetics Eurogentest Quality Sub-Committee
Co-ordinator for European Cytogenetics Association Permanent Working Group on Quality issues and training in Cytogenetics
Member of the European Society of Human Genetics (ESHG)- Eurogentest Committee