UK NEQAS Haematology Update Webinar – Coming March 2021!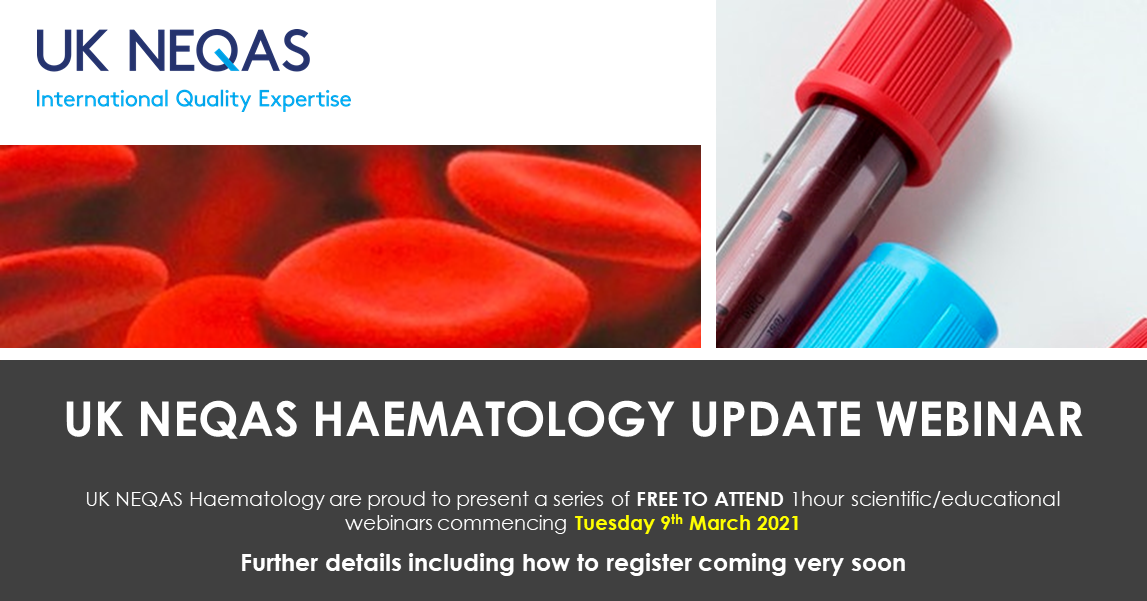 We are so pleased to announce a series of FREE TO ATTEND UK NEQAS Haematology webinars coming in March. The webinars are to be broadcast via Zoom, and will start on the 9th March 2021 at 14:30 (UK time).
Lots more information, including how you can register your place on the UK NEQAS Haematology Webinars, will be coming very soon!
#UKNEQASWebinar2021