UK NEQAS IIA Collaborating with Myeloma UK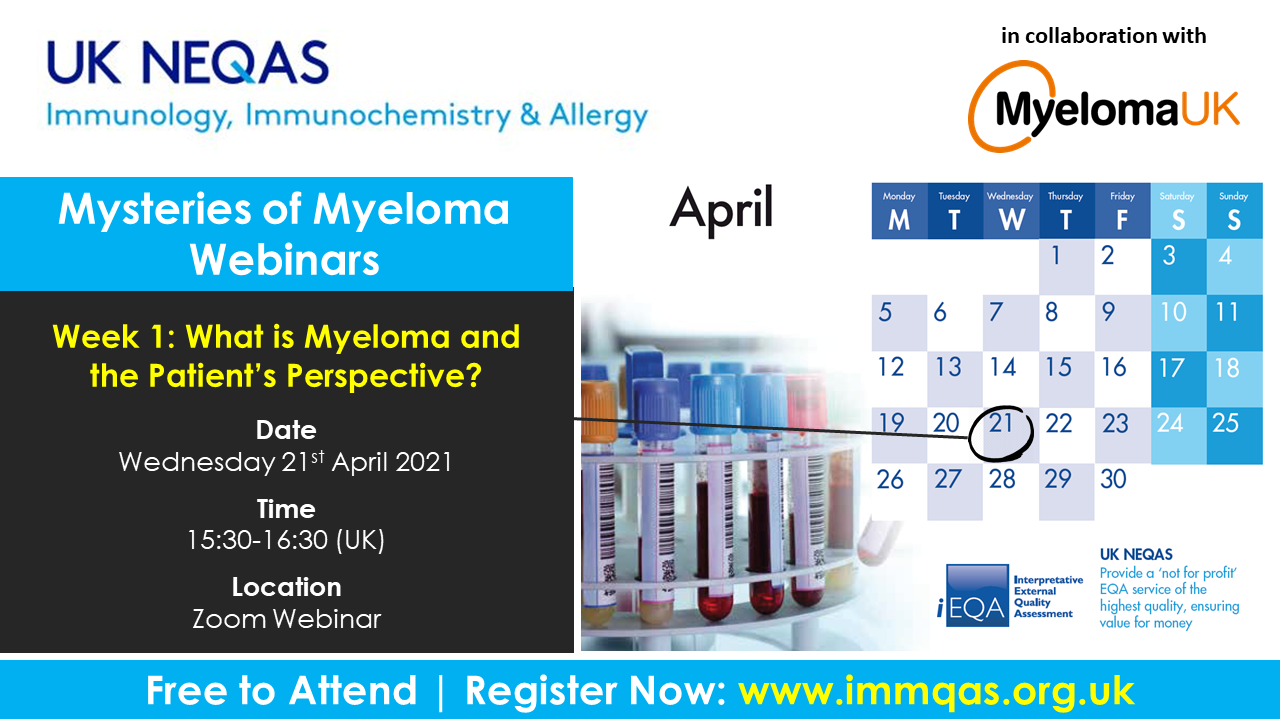 Over the coming weeks, UK NEQAS Immunology, Immunochemistry & Allergy (IIA) and Myeloma UK will be collaborating to present a series of short, FREE to attend 'Mysteries of Myeloma' webinars.
The webinars will be hosted on Zoom and will commence on Wednesday 21st April 2021, 15:30-16:30. The sessions will continue each Wednesday at the same time, concluding on Wednesday 19th May 2021.
Week 1 is entitled 'What is Myeloma and the Patient's Perspective?'
Register here: https://bit.ly/2RjYb5g