Pre and Post-Analytical Quality Monitoring Service (PrepQ)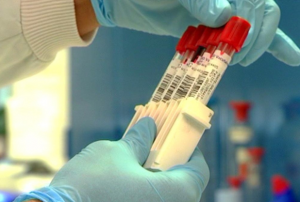 Introduction to UK NEQAS PrepQ monitoring service
The control of pre and post-analytical errors in diagnostic testing is recognised as a major contributor to the improvement in laboratory quality. Although the cause of many errors may be outside the laboratory, they waste resources and impair effective patient care.
The UK NEQAS response
UK NEQAS has developed a web-based
pre
and
p
ost-analytical
q
uality monitoring service (PrepQ), as an external comparison tool. This tool gives the laboratory the opportunity to collate and monitor the incidence of errors beyond the analytical phase against their peers.
Registering to PrepQ
Registration to the PrepQ monitoring service is flexible. It can be done by department, discipline, laboratory, hospital, or network, depending upon the individual participant's service arrangements. Regular monitoring periods allow the laboratory to return data at a frequency convenient to them against as many of the key assurance indicators as they are able to collect.
PrepQ is a web-based service
The PrepQ service is offered on a secure on-line basis through the UK NEQAS Results and Reports service. Participants submit the number of quality failures compared to the number of opportunities for failure in a given time period. Performance evaluation is reported using sigma metrics, allowing immediate benchmarking with the laboratory's peers.
Pre and post-analytical case scenarios
PrepQ includes scenarios in pre and post-analytical monitoring every three months. The scenarios reflect current concerns in laboratory errors that originate outside the analytical phase. The responses are requested in the form of multiple-choice questions and brief free-text comments, and the results are reported with a short expert commentary that can be used within the laboratory for education and service development.
Interested?...
If you would like to know more about the PrepQ service, which is provided as a benefit of UK NEQAS membership, and how it could help your laboratory, contact us on this email:
prepq@ukneqas.org.uk
or call us on
0114 2611689
Sections