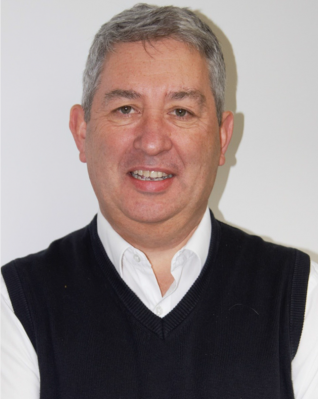 CURRENT POSITION
Deputy Director, UK NEQAS Immunocytochemistry and In Situ Hybridisation (ICC & ISH). Member of the Board of Assessors since 1995: became Deputy Director for the Scheme in 2007.
Executive Board representative for ICC & ISH and Divisional Representative for Cellular Pathology Division
PROFESSIONAL CAREER
Worked within the NHS since 1981, qualifying as a Biomedical Scientist in Histopathology while working at St. George's Hospital in London in 1984.
Moved to Liverpool in 1990 where I ran the Immunocytochemistry service and latterly the Molecular Pathology service at the Royal Liverpool University Hospital until 2013.
Returned to London to take up a role as a Senior Research Clinical Scientist in the Breast Cancer Research Unit at the Royal Marsden Hospital, which is the post currently held.
RECENT PUBLICATIONS
Gellert P, et al. POETIC Trial Management Group and Trialists. Impact of mutational profiles on response of primary oestrogen receptor-positive breast cancers to oestrogen deprivation. Nat Commun. 2016 Nov 9; 7: 13294.
Kirwan CC, et al.PRIMETIME Protocol Working Group.; PRIMETIME Protocol Working Group. It's PRIMETIME. Postoperative Avoidance of Radiotherapy: Biomarker Selection of Women at Very Low Risk of Local Recurrence. Clin Oncol (R Coll Radiol). 2016 Sep; 28(9): 594-6
López-Knowles E, et al. POETIC trialists. Heterogeneity in global gene expression profiles between biopsy specimens taken peri-surgically from primary ER-positive breast carcinomas. Breast Cancer Res. 2016 Apr 1; 18(1):39
Dodson A, Zabaglo L, Yeo B, Miller K, Smith I, Dowsett M. Risk of recurrence estimates with IHC4+C are tolerant of variations in staining and scoring: an analytical validity study. J Clin Pathol. 2016 Feb; 69(2): 128-35
Yeo B, et al. Clinical utility of the IHC4+C score in oestrogen receptor-positive early breast cancer: a prospective decision impact study. Br J Cancer. 2015 Jul 28; 113(3): 390-5
OTHER PROFESSIONAL ROLES INCLUDE
 Postgraduate course author and tutor for University of Greenwich ICC and diagnostic breast cancer courses
 Chair of Institute of Biomedical Science (IBMS) ICC Diploma of Expert Practice Working Group
 Member of IBMS Scientific Advisory Panel for Cellular Pathology