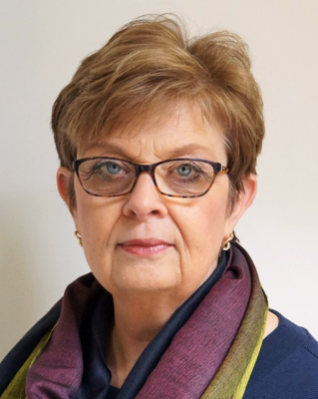 CURRENT POSITION
Director, UK NEQAS Haematology since 2014
Director of the WHO Collaborative Centre for Quality Assurance in Haematology
Unit Manager, UK NEQAS Haematology and Transfusion
UK NEQAS Board Divisional Representative Haematology Division
Chair, UK NEQAS working group for pre- and post-analytical quality monitoring service
UK NEQAS Vice-President for external relationships
PROFESSIONAL CAREER
Joined UK NEQAS in 2000 as UK NEQAS Haematology Scheme Manager and Deputy Director
Former UK NEQAS Executive Committee member and chair
RECENT PUBLICATIONS
Book chapter – 12th edition, Dacie and Lewis Practical Haematology (2016)
ENERCA recommendations for centres of expertise in rare anaemias: A WHITE BOOK, 2015 (co-author) (ISBN 978 84 939018 8 2)
WHO manual for organizing a national external quality assessment programme for health laboratories and other testing sites, 2016 (co-author) (ISBN 978 92 4 154967 7; available at www.who.int/diagnostics_laboratory_en)
Standardisation of Haematology Critical Results Management in Adults: An international Council for Standardisation in Haematology, ICSH, survey and recommendations. T B Keng, B De La Salle, G Bourner, A Merino, Jin-Yeong Han, Yokho Kawai, M T Peng, R McCafferty on behalf of the International Council for Standardization in Haematology (ICSH). 2016.  Int J Lab Haeml, 38:457-471
Web-based virtual microscopy of digitized blood slides for malaria diagnosis: an effective tool for skills assessment in different countries and environments
Ahmed L, Seal LH, Ainley C, De la Salle B, Brereton M, Hyde K, Burthem J, Gilmore WS. 2016 J Med Internet Res 0000;##(##):e##
Results of a prepilot study of potential test material for the external quality assessment of reticulocyte haemoglobin content (Letter to the editor). Hinchliffe RF, Mahon A, Thomas W, Doré CD, Briggs C, De la Salle BJ, Hyde K. Int J Lab Haem.  doi:10.1111/ijlh.12514
Do We Know Why We Make Errors in Morphological Diagnosis? An Analysis of Approach and Decision-Making in Haematological Morphology. Michelle Brereton, Barbara De La Salle, John Ardern, Keith Hyde, John Burthem EBioMedicine, Vol. 2, Issue 9, p1224–1234
EMQN Best Practice Guidelines for molecular and haematology methods for carrier identification and prenatal diagnosis of the haemoglobinopathies. Traeger-Synodios J et al. European Journal of Human Genetics (2015) 23:426 – 437
ICSH guidelines for the verification and performance of automated cell counters for body fluids Bourner G, De la Salle B, George T, Tabe Y, Baum H, Culp N, Keng TB, on behalf of the International Council for Standardization in Hematology (ICSH) (2014) doi:10.1111/ijlh.12196
Counting platelets at transfusion threshold levels: impact on the decision to transfuse. A BEST Collaborative - UK NEQAS (H) International Exercise Lozano M, Mahon A, van der Meer PF, Stanworth S, Cid J, Devine D, Fung MK, De la Salle B, Heddle NM. Vox Sang. 2014 DO - 10.1111/vox.12110
Effect of edta-anticoagulated whole blood storage on cell morphology examination. A need for standardization Joan-Lluis Vives-Corrons, Carol Briggs, Ramon Simon-Lopez, Stephanie Albarede, Barbara de la Salle, Zlata Flegar-Meatr ii, Aida Nazor, Anne Guyard, Thomas Lipsic, Yukata Nagai, Mariana Patiu, Josep Piqueras, Maria Jesus Capel, Marjan Van Blerk, Jianbiao Wang and Christophe Marzac
MCV measurement on Sysmex XE series instruments using the RPU-2100 diluent system De la Salle BJ, Briggs C, Bleby J, McTaggart P and Hyde K. J Clin Pathol 2013; 66: 449-450
Pathology harmony moves on: progress on implementation in haematology. De la Salle B; Pathology Harmony Haematology Sub-Group. Br J Haematol. 2012 Jul 23.
The accuracy of platelet counting in thrombocytopenic blood samples distributed by the UK National External Quality Assessment Scheme for General Haematology. De la Salle BJ, McTaggart PN, Briggs C, Harrison P, Doré CJ, Longair I, Machin SJ, Hyde K. Am J Clin Pathol. 2012 Jan;137(1):65-74.
OTHER PROFESSIONAL ROLES INCLUDE
Member, British Society for Haematology Guidelines General Haematology Task Force
Member, Laboratory sub-group and Independent Laboratory Performance Review Group of the National Sickle and Thalassaemia Screening Programme
Member, International Council for Standardisation in Haematology
Member, UK Proficiency Testing Working Group
Member, European Quality Assurance in Laboratory Medicine (EQALM) organisation and EQALM co-representative on the European Federation for Laboratory Medicine (EFLM) pre-analytics working group
Member, ACB pre-analytics working group
Member, BSI IVD committee